Your Financial Picture Is a Big Jigsaw Puzzle
We can help you put it all together.
Your financial picture is like a big jigsaw puzzle and putting all the pieces together is difficult because your picture is always evolving. Even when you get the pieces in the right place today, you can be assured over time, the picture will change and you will need to readjust to make sure the big picture is always in focus.
Managing your ever-changing financial picture is what we do.
Our financial planning process starts with a holistic review of your cash flow. We reconcile your income and expenditures and incorporate this into our comprehensive tax return review.
With all the puzzle pieces at our disposal, only then do we provide financial planning and investment recommendations. Throughout the entire process, we are able to uncover areas for improvement within your daily financial life.
Cash Flow Planning
We start planning for your future by looking at today. Your cash flow is a daily representation of the things you need and the things you value. We'll look at your income and expenditures, and identify ways to increase your everyday savings to better prepare for long-term growth.
Income Tax Planning
We will examine your tax returns to look for opportunities to lower your tax burden. By understanding how your investments, combined with all of your sources of income, affect your tax situation, we can look for strategies to make you as tax-efficient as possible both now and into the future.
Financial Planning
Planning for the future involves making predictions. But life happens and today's predictions are tomorrow's adjustments. The plan we create together is a work in progress that we will continually revisit to make sure it reflects your current reality and, hopefully, your successful future.
Find out how our services work together
Every engagement begins with a comprehensive cash flow review
Small changes can lead to big results
Our job is to guide your financial life and create lasting wealth.
Grand Financial Advisors serves individuals and families in the greater St. Louis area and across the country. We deliver financial services with a unique focus on cash flow, income tax, and financial planning. Through these specializations, we are able to uncover unique savings and efficiency opportunities, creating an ecosystem designed to produce greater wealth for you.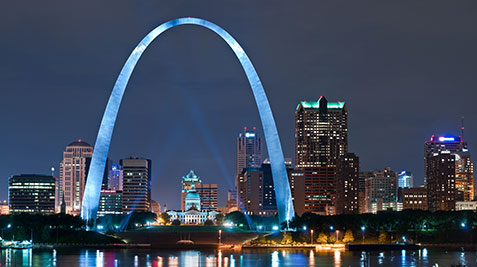 Grand Financial Advisors
130 South Bemiston Avenue, Suite 508
Clayton, Missouri 63105